The Department of the Chesapeake Sons of Union Veterans of the Civil War is a fraternal organization dedicated to preserving the history and legacy of heroes who fought and worked to save the Union. The Department of the Chesapeake was issued its charter in 1887 and currently has camps in Delaware, Maryland, West Virginia, Virginia, and the District of Columbia.
To view a short orientation and information PowerPoint presentation about the SUVCW and the Department of the Chesapeake click the Link below.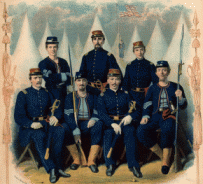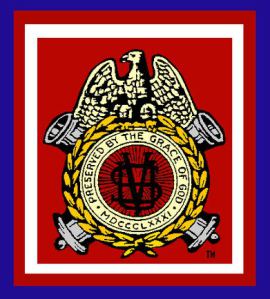 Special Announcements
On 26 April 2014 the Department of the Chesapeake, in its annual encampment, elected Colonel Robert Pollock as its Commanding Officer for 2014-2015.
The Department encampment also voted to purchase a group insurance policy, which will provide coverage to both Department and Camp events. The Department of the Chesapeake will conclude the arrangements and pay the fee's for the first year of the insurance plan. Beginning with the Dues being submitted for 2015 the Department Per Capita dues will be raised from $6 to $10, with the additional $4 being used to pay the cost of continuing the insurance in future years.