The Department of the Chesapeake Sons of Union Veterans of the Civil War is a fraternal organization dedicated to preserving the history and legacy of heroes who fought and worked to save the Union. The Department of the Chesapeake was issued its charter in 1887 and currently has camps in Delaware, Maryland, West Virginia, Virginia, and the District of Columbia.
To view a short orientation and information PowerPoint presentation about the SUVCW and the Department of the Chesapeake click the Link below.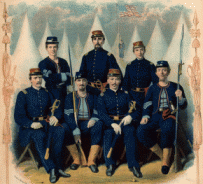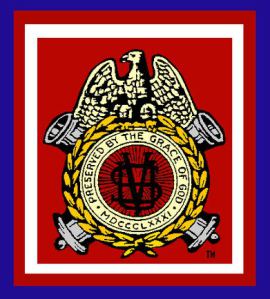 Special Announcements:
The National has lifted the restriction on filing your 990N. If your Camp's Fiscal Year Ended on December 31 you must file your 990N's no later than 15 May 2017.
Change of Department Secretary:
The new Department Secretary is Brother Barry Famous. All correspondence and Forms should be sent to Brother Famous at wayneguards97@gmail.com
Department Orders:
At the 130th Encampment of the Department of the Chesapeake Brother Faron Taylor was elected and installed as the Department's new Commander. and he issued the Department orders listed below: